After my previous chair, a Humanscale Freedom Task chair broke beyond being usable, I had to go through the process of finding a good alternative.
The Humanscale was a great chair, in terms of general construction and comfort, helped my lower back pain and kept me in good posture, but when I moved to the US I had to buy many things so the chair was bought second hand for a low price. I could have sent it back for repair but it would have costed me a fair amount of money to send it both ways and also take a long time without it,so I decided to let it go and invest on a new option.
This time I wanted a new chair I could unpack myself. A chair that smell like new, so I set a budget of around $500 to see what I could find. Also wanted a chair that was good looking, had a good warranty and obviously comfortable for long hours.
Autonomous Ergo Chair 2
This was the first one, at a price of $508 seemed like a good option, good reviews generally, looks good in pictures and have enough adjustment. Warranty was only two years but I thought if it felt great I'd just take good care of it to make it last.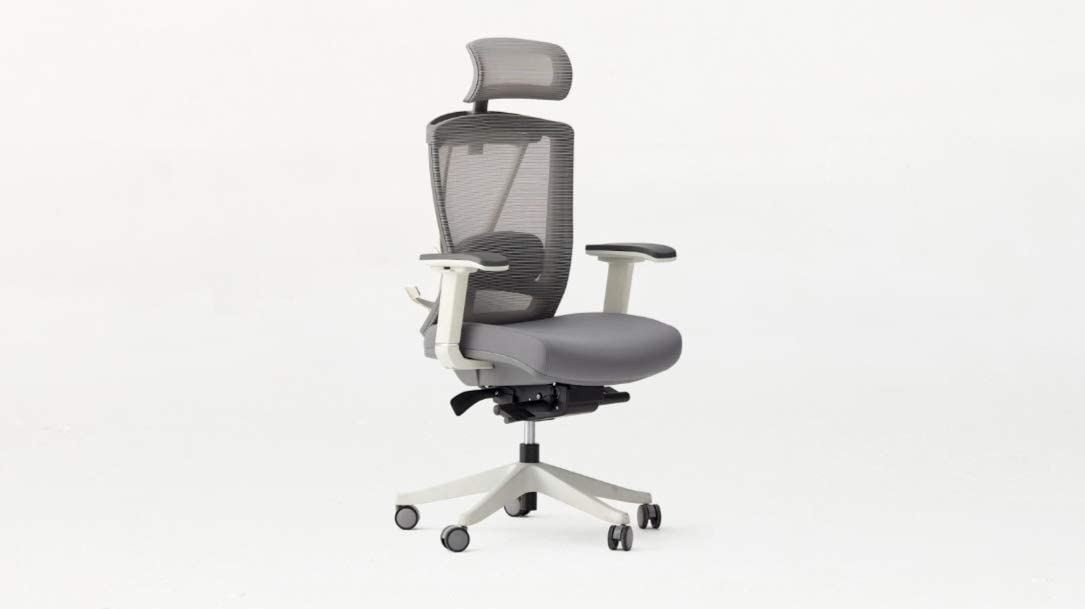 Photo: Autonomous
Sadly it wasn't the case. The chair felt plasticky and cheap for the price, and the arm pads flop around very loosely, so every time I move they would change position so I had to adjust them. Every single time.
Apart from that, I couldn't get comfortable in it enough to keep it so it had to go back.
Steelcase Series 1
Photo: Steelcase
Not only this one was offered through Amazon at a good price, it allowed me to use points from my credit card and offered a big discount if I did that, so I ended up paying $358 for it.
The chair looks great and had good adjustments for the price, the back tension controls were almost perfect but there was something missing, it also a had great warranty from Steelcase.
It was a bit too small and also felt very plasticky, but not cheap. The back mesh and Live Back system from Steelcase is great, flexible and supportive at the same time. I ended up returning it as well because it had the same issue with armpads and it just didn't fit me well.
Steelcase Think V2
After trying the two previous ones, I decided I had to up the budget to find something better, so I ordered the Think for $840 on Amazon.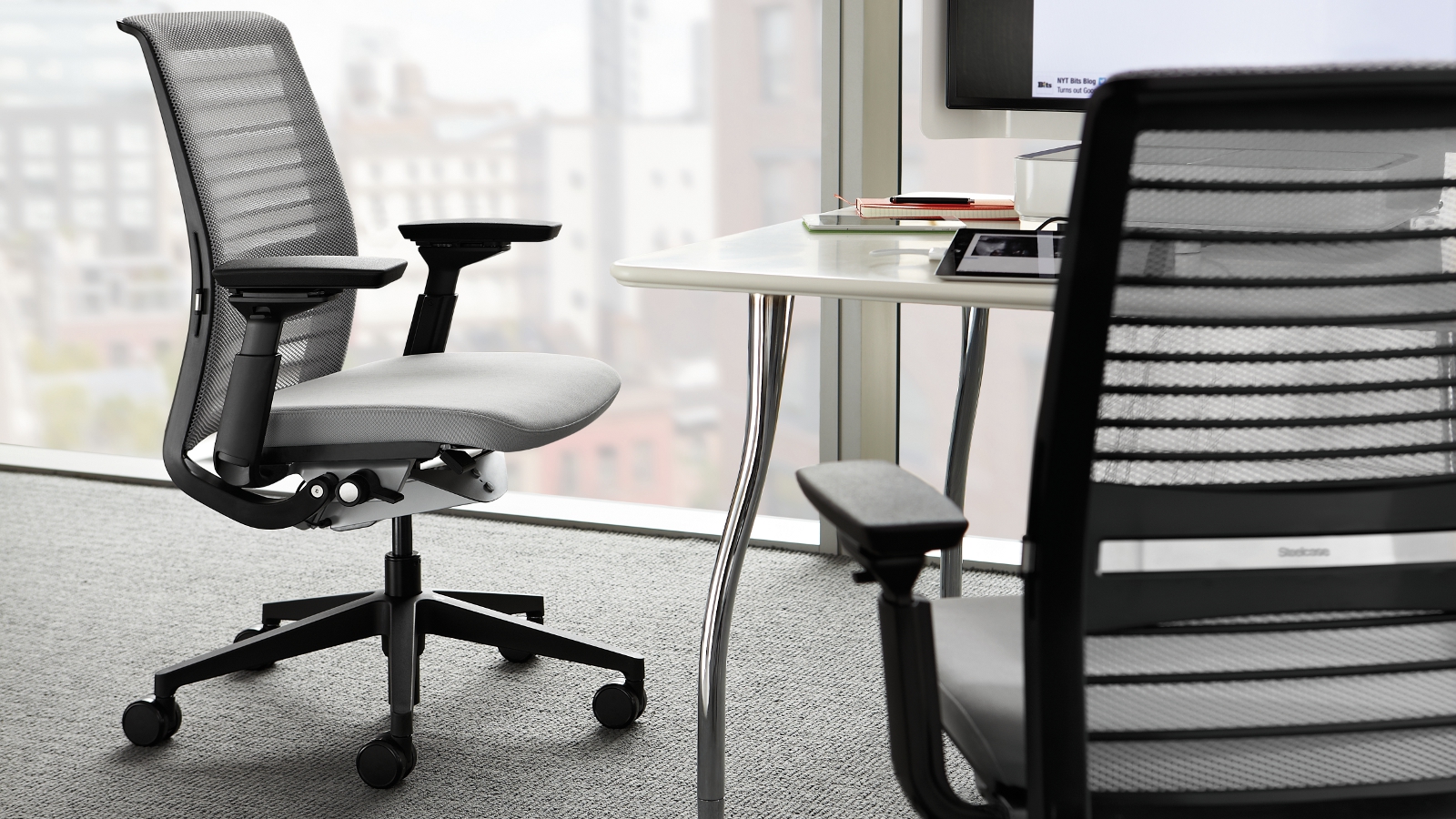 Photo: Steelcase
This chair was almost perfect, the Live Back system was even better than the Series 1, very well made and looked very sleek in my office.
Arm pads worked much better as well, and the fabric/mesh was very good quality and felt really good. The settings for the back tilt was all I (thought, see below) needed, good support and comfortable in all positions.
My only complain with this one was a big one: its size. I don't know if the chair is weird or I'm weird, but seemed to be very wide, the arm rests were far apart, but it wasn't tall enough in the back.
Also felt my legs like they were hanging, and my arms didn't rest adequately on the pads, so it made my shoulders hurt, so after a while of sitting in it was hurting. Couldn't keep it.
Winner: Haworth Very
After asking for some recommendations, a friend mentioned this one, he said he's had it for about ten years, and it was Very comfortable, so I decided to give it a try as well.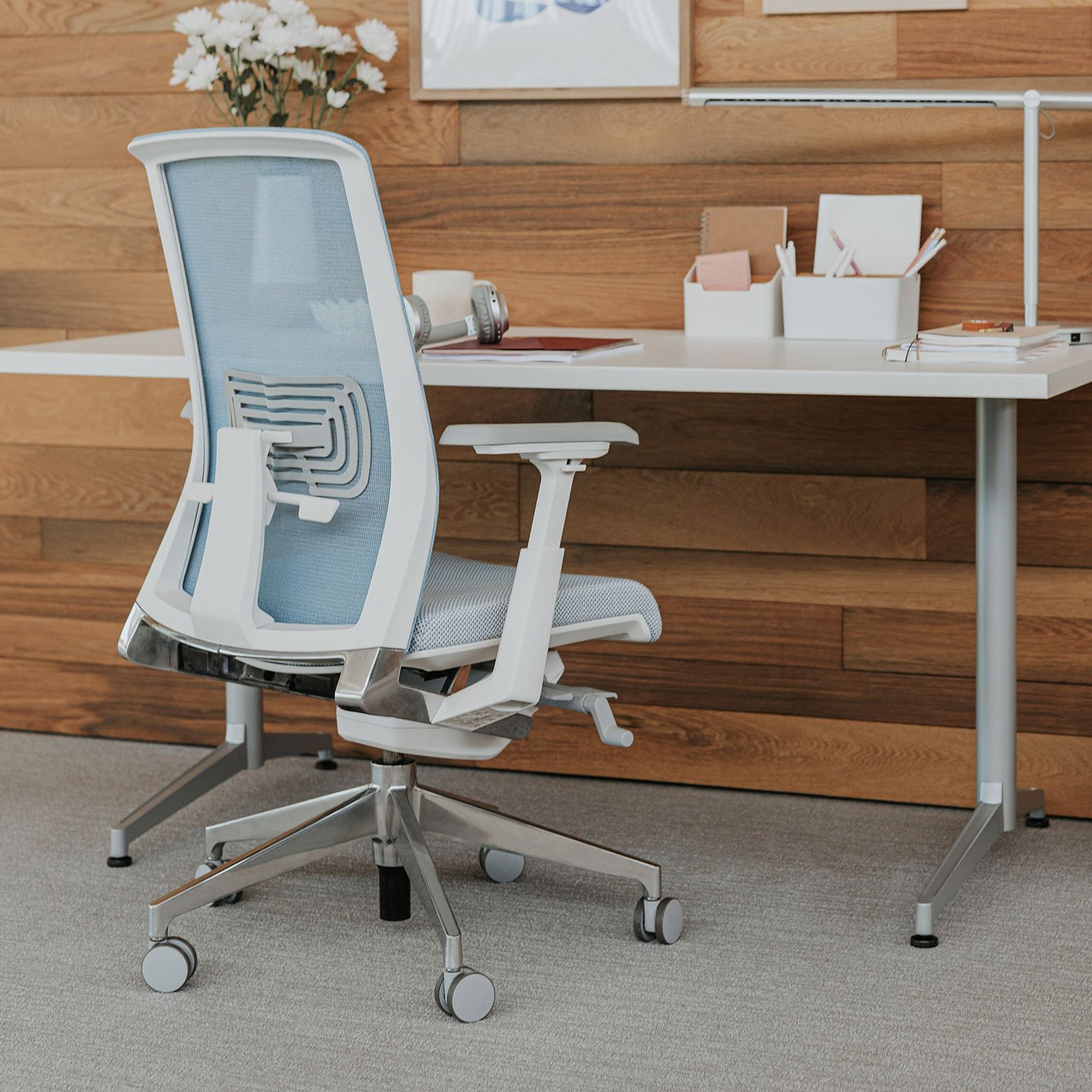 Photo: Haworth
Fortunately, at the time I went to the Haworth online store, there was a promo going on with 15% discount on all orders, so I hurried to get one in Fog colour for $684, and it arrived a few days later.
I didn't know anything about this brand, so before buying I did some research. It's a very well established brand, 12 years warranty on the chairs, advertise them as a High-Performing and sustainable product. I personally thought it looked great in the photos.
First time I sat on the chair, it strangely felt like Home. I don't know how else to explain it, it just clicked. There is something about its construction and materials that made it feel cozy, and familiar.
It has all the adjustments I could ask for, arm pads move in several ways but they stay where I put them. Size is perfect for me, and the materials feel very nice, it's mostly a metal chair so it's heavy, but very well made.
A feature I didn't know I needed (hence the thought above) was the Forward-Tilt mechanism, which allows me to lean forward into the desk while keeping my lower back well supported, which is great for focused work.
I'm keeping this chair and hoping it will last for many years, but so far I'm quite impressed with the quality and comfort of it. (And no, Haworth is not sponsoring this post).
Some considerations
I recommend anyone buying a new chair to try as many as you can, and know that some chairs may require a bit of time for your body to get used to them, make sure you understand the return policy so you don't spend a lot of money unnecessarily.
Also, worth mentioning that many people suggested I go all in and get a Hermann Miller Aeron, but apart from being very expensive, I do things in my chair that the Aeron is not good for, like crossing my legs with my cat on my lap, they'll tell you you're not supposed to do that, but hey... Ernie has needs too.
Finally, a great chair is definitely an investment, they can be expensive but is a necessity for some of us. Also, I'd like to say all chairs I tested are really good quality in general, the way I felt and fit in them is my own opinion and experience only, doesn't mean they wouldn't work for you.